Christy Gotfried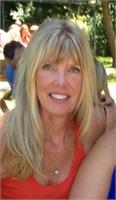 Christy moved back to the Toledo area a year ago to be closer to family and friends. She inherited the family farm and her home is adorned with family and farm memorabilia. She and her husband, Bob, and her daughter, Hadley are avid lovers of the outdoors. They enjoy the peace and serenity of kayaking and the satisfaction of connecting to Mother Earth in the woods and their garden.
Christy is one of those dynamic women that becomes your best friend the moment you meet her. Christy was drawn to yoga as a means of knowing her Self more fully and as a pathway to the truth. Her backround in social services, substance abuse prevention and school counseling make her an extraordinary listener. Christy's dharma is to foster truth and love in community!
Christy Gotfried instructs the following:
Dharma is Sanskrit for aligning with our idea truth and truest happiness. Join Christy for this positive practice designed to use the body, poses, breath and the mind as portals to living your dharma. Gain strength through flow, stamina and balance as you sink into the depth of poses and experience the power of grace as you feel more at home in your body and in your life!

New to Still Waters Yoga?

Go to

http://www.stillwatersyoga.com/NewtoSWY/HealthHistoryForm

to access our Health History Form. Please bring your completed form with you to your first class. NOTE conditions that require PHYSICIANS RELEASE FORM and request from your physician and bring to class with you.