Karen Holtz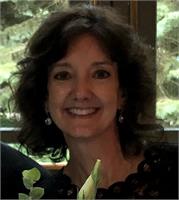 My love of yoga began about 10 years ago while enjoying fun outings with my daughter. I found yoga fun and energizing, so about 4 years ago I dedicated to a regular, consistent yoga practice. One of things I really love about yoga is that the teachings are adaptable and fit everyone...not matter what your backround or skill level is. The physical practice as well as the un-ending depth of the spiritual aspect of yoga keeps me coming back for more. My yoga practice is my refuge, a sacred space and a way to nurture myself. As my practice evolves, it is an honor for me to share my love of yoga with you as you experience your own unique journey.
I became certified in 2018 after I completed my 200-hour registered yoga teacher training in Ashaya Yoga with Todd Norian. My husband and I live in Holland, OH. We have two grown children and in 2019 will become grandparents for the first time. When I'm not practicing yoga, I enjoy spending time with my family, bicycling with my husband and I love to read.
One of my favorite quotes is from the Tantric teachings, "Love yourself, honor yourself, meditate on yourself, for God lives in you as you."
I'm looking forward to sharing my love of yoga with you!
Karen Holtz instructs the following:
Nurture yourself with this gentle flow of postures to realign the body, refocus the mind, and bring you closer to your heart center. Reconnect with your body through proper alignment in the poses and draw closer to the perfect being that you already are.

New to Still Waters Yoga?

Go to

http://www.stillwatersyoga.com/NewtoSWY/HealthHistoryForm to access our Health History Form. Please bring your completed form with you to your first class. NOTE conditions that require PHYSICIANS RELEASE FORM and request from your physician and bring to class with you.